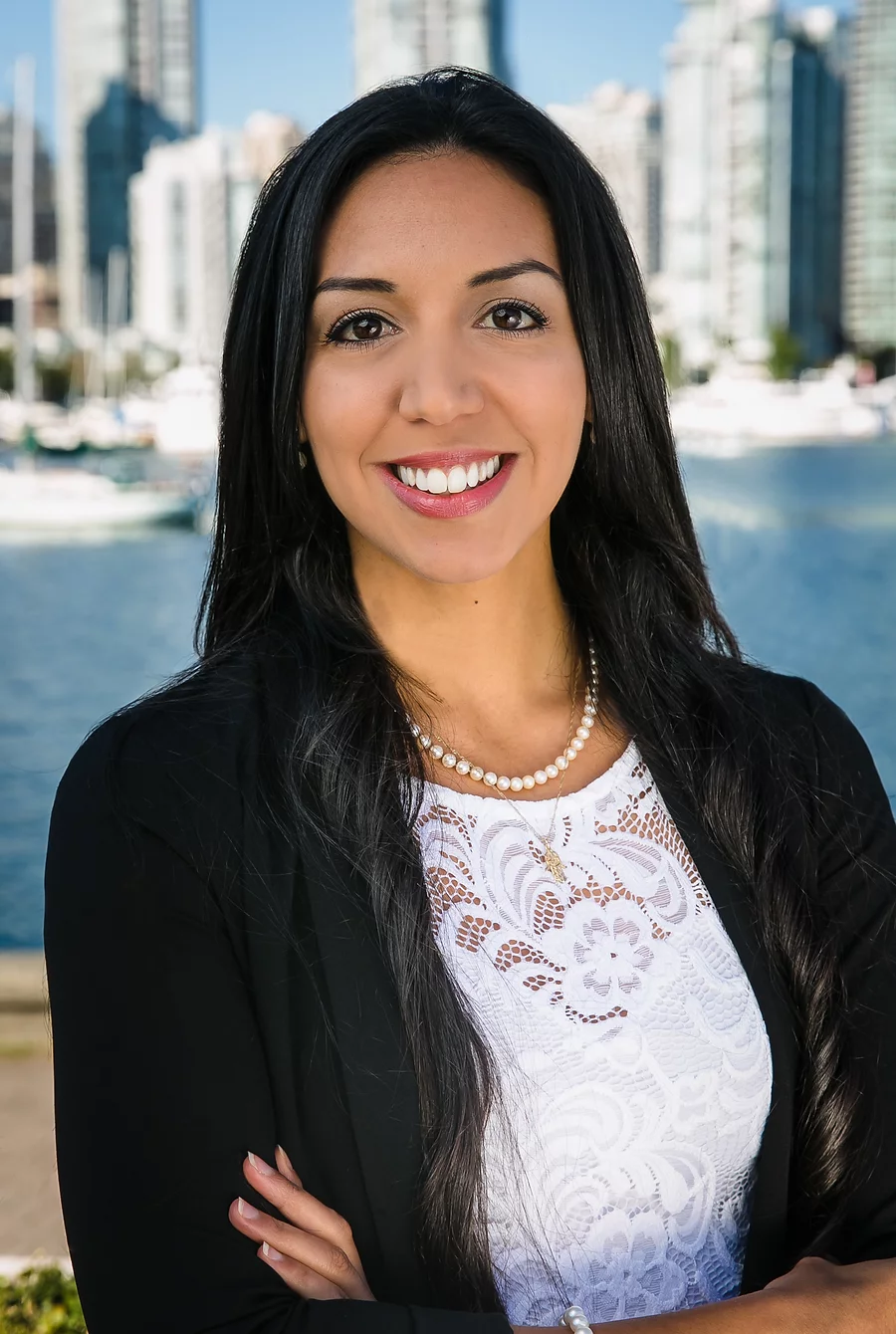 Rita is a Regulated Canadian Immigration Consultant Member #R512761 with several years of experience working in different countries with people from all over the world. Her dedication to building a successful and professional business have led her to receive the Female Entrepreneur Award for 2019 form the Francophone Chamber of Commerce.
Her personal diverse cultural heritage provides her with a unique world view that eventually lead her to her current career, helping people from all over the world immigrate to Canada. Her mother is from Argentina, her father from Morocco, and she was born in the USA. Rita's Canadian identity was shaped through living in Quebec, Toronto and Vancouver. She dedicates her business, volunteer hours, and personal life to serving immigrants who wish to contribute to the development of the Canadian economy and culture.
Not surprisingly, Rita studied a Bachelors in Global Political science at York University in Toronto, a Masters of International Relations at the University Rey Juan Carlos in Madrid, and a Canadian Immigration diploma at Ashton College in Vancouver. She is fluent in Spanish, Arabic, French and English and has plans to keep learning more languages in the future. She is dedicated to creating peace, understanding and cooperation between different cultures.
WHO IS THIS COURSE FOR?
The Canadian Student Permit Application course is ideal for international students who have received a letter of acceptance from a designated Canadian learning institution. However, if you plan to study in Canada but haven't applied to a specific school yet, you should keep this course into account, as it will be very useful once you receive the letter of acceptance.
I decided to create this course in order to offer a more affordable option for those who need professional assistance in their journey to study in Canada. Mistakes can cost you delays and waste of money. That's why this course is important for anyone applying directly and by themselves.
You can access the lessons whenever you want and learn at your own pace. Please, note that access to the course will expire after 1 year from the date of purchase. I'm here to help. Let's get started!
COURSE PREVIEW: GOALS & TOOLS
Preview below some of the content we will cover in this course, as well as what tools you will need to effectively apply for your Canada Student Permit. The complete course is divided in 10 modules that guide you from beginning to end.
FULL COURSE CONTENT BY MODULES
Setting up your account with IRCC
How to fill out the right forms
How to include your family
Do you need a medical exam?
Do you need a police certificate?
Which supporting documents to include
Template for a complete study plan
How to submit your application
What happens after you submit
What to do if the application is refused
Check your inbox to confirm your subscription